Shutting the speculations, Director Health Services along with other Senior doctors got themselves inoculated first with Covishield Vaccine
16 Jan vaccine inoculated in many HCWs. The year 2020 has been a year of medical emergency for the whole globe and today on 16 January, India started its Corona Vaccine drive and marked this day in history. Chandigarh is no different, Chandigarh based doctors yet again showed their courage and enthusiasm to fight against this deadly virus with hope and belief in the COVISHIELD vaccine. Hence, 16 Jan Vaccine inoculated in many HCWs and a tough fight to COVID and Speculations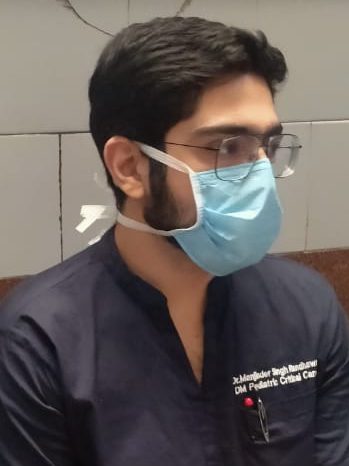 In PGI, at Advanced Pediatric Centre Dr. Manjinder Singh Randhawa who is pursuing DM at the Pediatric centre, inoculated himself first in PGI with COVISHIELD shot. When asked about the speculations and fears regarding the vaccine, Dr. Singh says, "There are always speculations and fears in the medical field, be it any medicine or vaccine. It is good to have 60 percent efficacy than to have Zero percent. I think every Health care worker shall come forward to have this vaccine". Joining Dr Singh's Enthusiasm, his colleagues Dr. Muthuvel, Resident in Critical care Pediatrics, Dr Chaitanya, Junior Resident and Dr. Deepthika, Junior Resident got them inoculated turn wise after Dr. Randhawa.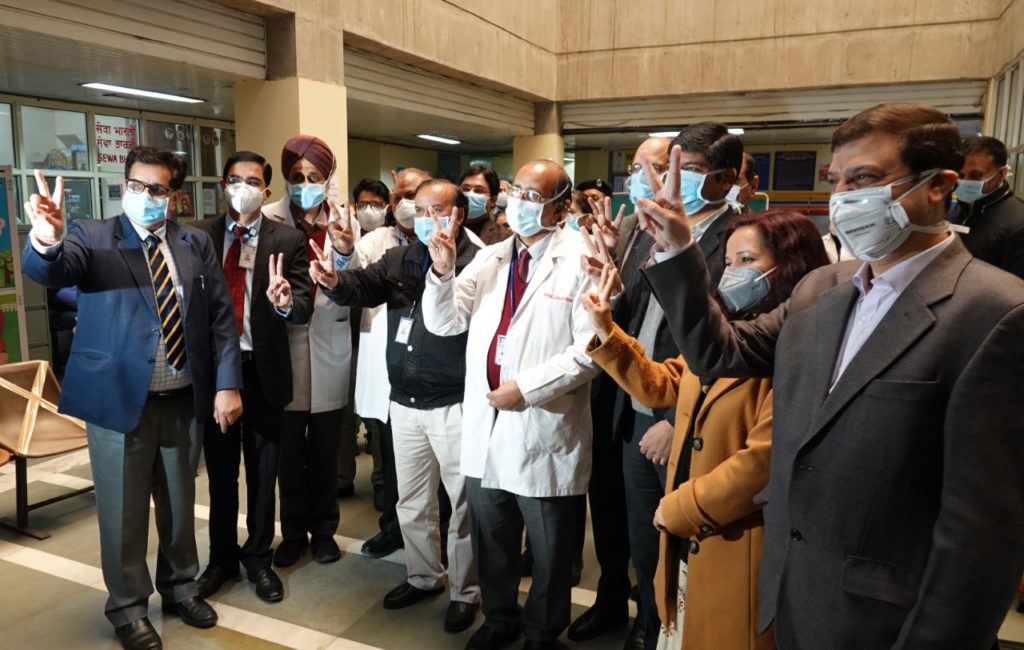 The team of Senior most professors Dr Jagat Ram DPGI, Dr. GD Puri, Dr. Pankaj Malhotra, Dr. Vipin Kaushal Joint Medical Superintendent, Dr. Ashok Kumar Joint Medical Superintendent, Dr Madhu Gupta Prinicpal Investigator Vaccine trial program, Dr. Ram Samujh, Dr. Mahesh Devnani with many other Seniors too have joined their students in this journey of vaccination and they are quite vigil on the volunteers who got vaccinated.
Starting from the top, the health department of Chandigarh starts the drive while giving the vaccine to Director Health Services Dr. Amandeep Kang at the second number, at the first number a Sanitation officer Arun inoculated with Covishield vaccine. On the first day of the drive, Senior Doctors including Medical Superintendent Dr. VK Nagpal, Head of Surgery Dr. Sudhir, Dr. Davinder Head of Dental dept, Dr. Maninder Head of ENT dept inoculated themselves with First shot of Covishield vaccine against Coronavirus. There are 374 Frontline warriors who got vaccinated today.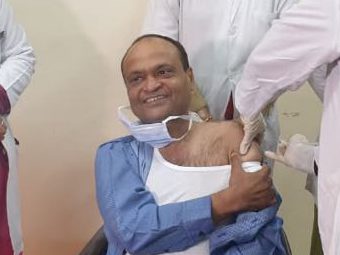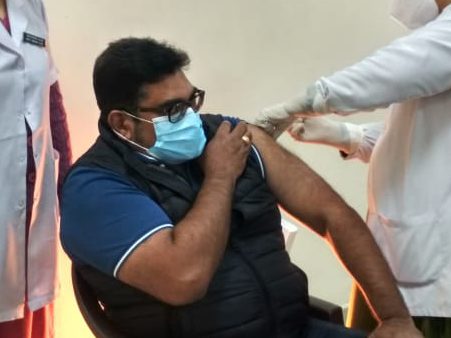 On the other side, the Medical Superintendent of GMCH 32 Dr. Ravi Gupta along with COVID Nodal Officer Dr. Dasari Harish, Dr Sanjay D'Cruz Head of Nephrology too have taken the first shot of Covishield COVID vaccine.
This is pertinent to mention here that there is no hitch amongst the Healthcare workers while inducting themselves to the vaccine rather they were quite satisfied with the inoculation program.