World Kidney Day- PGIMER Nephrology department launched Website for Kidney patients
Chandigarh| With an inspirational example of Dr Surekha, Retd PCMS Doctor from Jalandhar, PGIMER sorted Kidney Donor search with this website. The nephrology department gave two good news at one go. The First Good news is Kidney paired donation (KPD) as shared by Assistant Professor Dr Raja Ramachandran, "In a renal transplant, we intend to have a paramount addition to addressing deficiency of patients with kidney disease finding compatible living donors. On this front, the Department of Nephrology envisages launching the kidney paired donation programme. Paired kidney donation is a process of exchange of recipient/donor pairs who are related but incompatible (blood group being different or HLA incompatible because of antibodies), but the recipient of one pair is compatible with the donor of the other pair. KPD is a distinctive way that transplant centres can support such pairs and increase the donor pool. The Department of Nephrology starts this endeavour by creating a website www.indiakpd.org where such recipient/donor pairs can register. Nearer centres outside Chandigarh can register too and contribute and benefit from the increasing pool of donors. The best part of the website, both patients and nephrologist/ transplant surgeons can register.
Second Good News is shared by Head of Department Prof Dr H.S Kohli, "We have proposed to have Maintaining Dialysis Centre. It is a necessity for many patients and there shall be no issue in starting that. We are expecting soon to start this centre".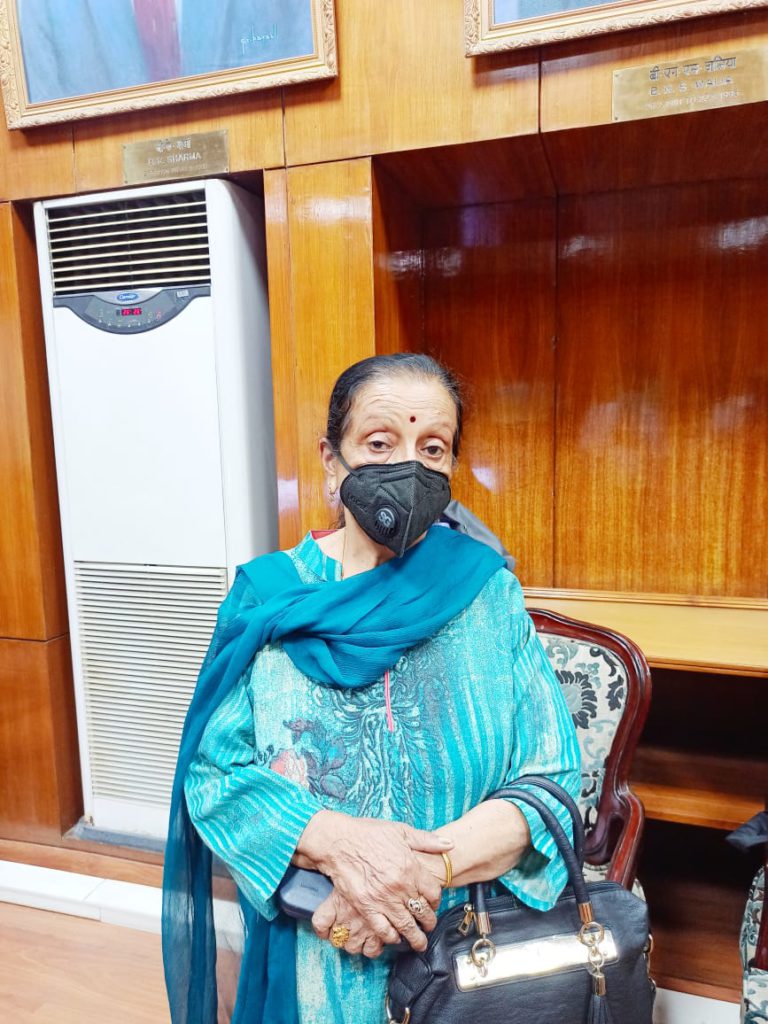 Now comes an inspirational story of a Doctor, on whom renal failure tried to take toll but her will and fighting spirit failed the disease. Reiterating the theme of the year, "Living well with Kidney Disease", Prof. Manish Rathi said, "Despite this dismal picture patients with kidney failure can live pretty well." To demonstrate this Dr Surekha a doctor by profession a patient who received drug therapy, hemodialysis, chronic ambulatory peritoneal dialysis, a live and then deceased kidney transplantation shared her journey of 27 years so far.
Dr. Surekha was a young lady, a doctor by profession, diagnosed with chronic kidney failure way back in 1994 when she was 38-year-old. She was subsequently started on maintenance hemodialysis, and later, in 1996, she received a kidney allograft as a gift from her mother in the Department of Nephrology, PGIMER, Chandigarh. She was living her life well after her kidney transplant for 14 years, after which her allograft failed, and she then underwent maintenance hemodialysis once again in 2011. She also received peritoneal dialysis, an alternative form of home dialysis where a catheter placed in the abdomen to exchange and facilitating toxin removal. 
Subsequently, she was enlisted for the deceased donor registry in the Department of Nephrology, PGIMER, Chandigarh, for a second kidney transplant. In 2014, she received a second kidney transplant from a brain-dead person when his family decided on a deceased organ donation despite the grief following their loved one's death. She has been living an everyday life ever since.
At the time of her kidney disease diagnosis, her son was 8-year-old, and her daughter was 13-year-old and wanted to ensure she secured professional jobs for their future. Now, her children are working, her son as an engineer and her daughter as a dentist. Today, she is retired (from Punjab civil medical services), a proud grandmother of two young girls, and frequently involves herself in charity work. Fear and apprehension were coming along with her kidney disease, but she has lived well with all of them and testifies to the theme of this year's world kidney day- "LIVING WELL WITH KIDNEY DISEASE".