Though Union Finance Minister Nirmala Sitharaman emphasis on health this time yet PGI faces a 22 percent lesser budget than the proposal. Whereas Chandigarh got the Rs 48 crore more budget than the previous year. On the other hand, PGI administrative people do not mind the budget as they used to get the supplementary budget in the Monsoon session as well.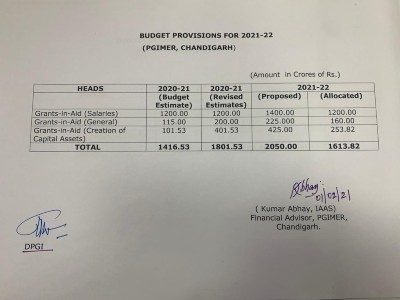 PGIMER Chandigarh got Rs 1613 Crore Budget for 2021-22 against proposed amount of Rs 2050 Crore. After the COVID hiccups, the PGI administration was expecting the budget hike but it came 22 percent low at hand.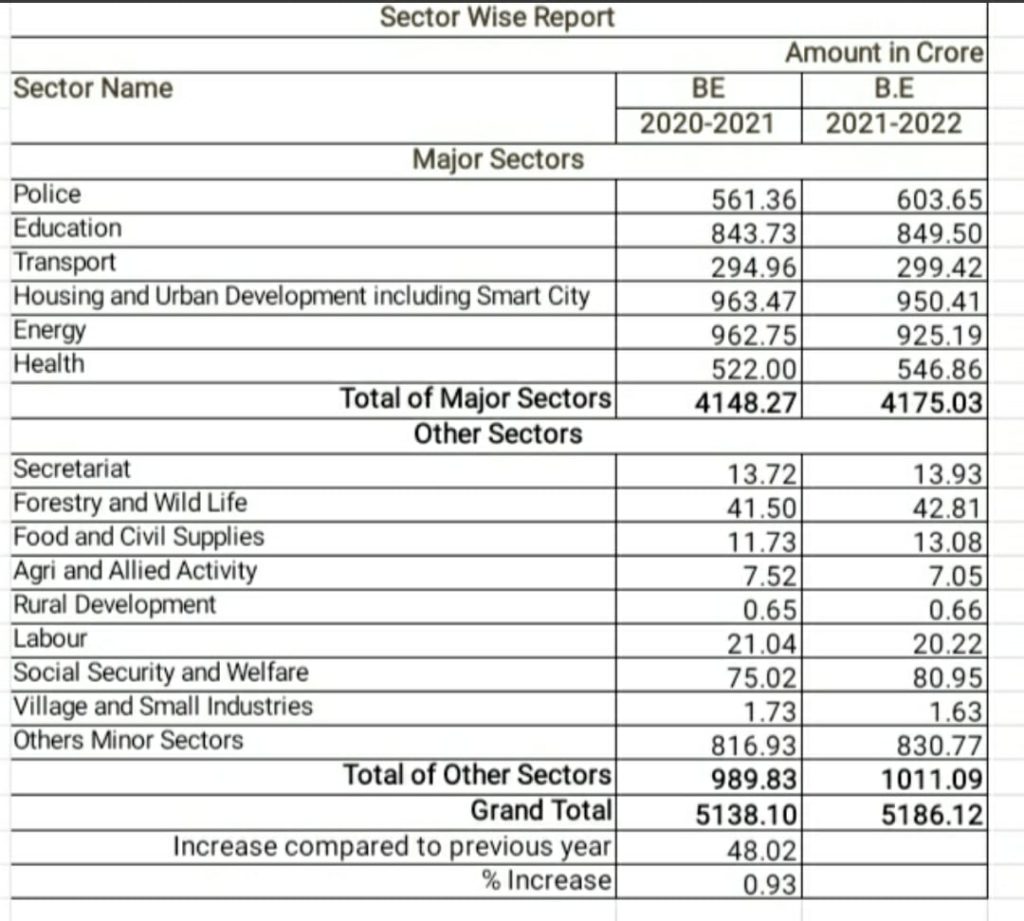 On the other hand, Chandigarh as a whole got Rs 5186 Crore for 2021-22 which is Rs 48 Crore than the previous year when UT ADM got Rs 5138 Crore as a budget.
PGI administration is yet not being pessimistic with the budget as they used to get a supplementary budget in Monsoon Budget Session like they got in previous year.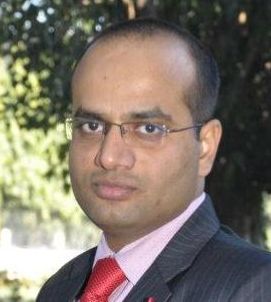 On this, we had word with Financial Adviser IAAS Kumar Abhay of PGIMER, he says that they don't expect any financial constraints for our developmental activities. Normally ( based on our actual requirements) we get funds in Supplementary Grants ( in August/September: Monsoon Session of the Parliament) also. In 2020-21 also they got about Rs.400 Crores in Supplementary Grants.